No doubt, the advancement in the automobile industry has brought electric cars onto the roads. However, the role of the tires in these cars is the same.
So if you are into the automobile business, investing in car tire inflators is a viable option.
Also, there are other reasons why to sell mini car air pumps in 2022. We'll cover them in this post with the best tire inflators for your business.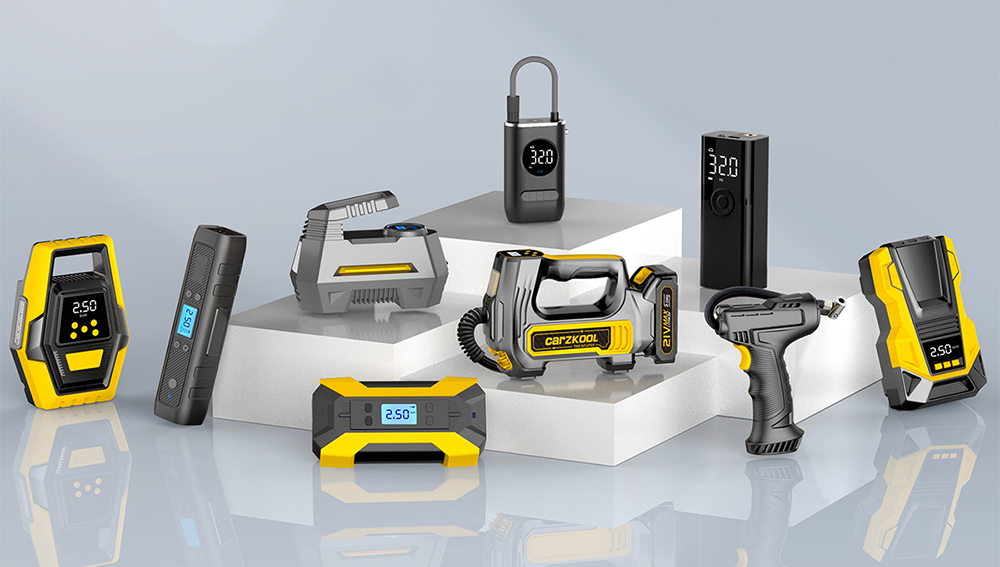 Important Considerations
Everyone knows nothing is going to replace car tire technology. Besides, companies are working to make the tires more durable. But eventually, they will remain the same tubes filled with air.
That's why your business has the opportunity to thrive by selling tire inflators.
Let's check out some stats from the tire inflators and tire production market.
Tire Inflators Market Size
The tire inflators market size is expected to reach USD 1,758.54 million by 2028. Now, this fact is enough to convince you how fruitful it is to sell the best tire inflators.
The huge market size of the tire inflators proves the following things:
More and more cars will be running on the roads in the next 6 years.
Car owners and drivers will need easier accessories to fill up the tires.
You can find the best tire inflators at Best Avehicle. They are portable, digital, and come in either cordless or corded.
However, cordless car air pumps are more expensive than corded inflators because of the technological difference.
But that shouldn't concern you as your bulk order will go to the vendors, suppliers, or even the customers.
Now, let's take a look at the tire production market stats.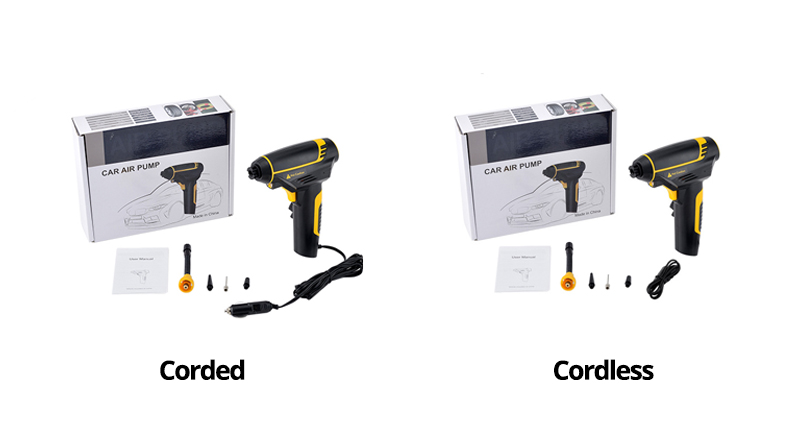 Tire Production Market Size
In the last 5 years, the tire manufacturing market size has grown by 0.1% per year, with USD 21.3 billion in 2022.
That means the manufacturers will produce more tires in the coming years to fulfill the requirement of the cars.
Also, it's an indicator that there will be no change in the core tire manufacturing. Instead, people will have to follow the traditional way of filling up their car tires.
That's why people search for a handy car air compressor.
Our digital tire inflators are portable and use cutting-edge technology to quickly fill up the tires. Moreover, the cordless mini car air pumps are more convenient than the traditional inflators.
So if you are looking to sell these car accessories, you can place your order now at Best Avehicle. Their team of experts is ready to assist you.
Why Sell Tire Inflators in 2022
Now let's have a look at why tire inflators are in high demand.
1. Limited Access to Company-Maintained Tire Shops
People who live in the countryside don't have easy access to tire shops. They have to drive long distances to reach the nearest gas station. So that's an additional cost they have to bear just to fill up their car tires.
Therefore, these people look for an easier option, i.e., car accessory businesses selling tire inflators.
In 2020, around 40 million U.S. residents were living in the countryside.
With that, people who are living in the urban areas also don't want to leave their houses just to fill up the tires of their cars. Since everyone looks for some kind of convenience in every aspect, you can provide these people with the best portable tire inflators.
2. Handy Options for Long Road Trips and Camping
A lot of people carry mini car air pumps while heading on long trips and camping. So that's another target audience for your business.
These people consider tire inflators as one of the most useful car accessories. They know it's risky if you are passing through an abandoned place and there's no tire shop nearby.
So to avoid any negative consequences, they do keep the portable car air pumps before leaving.
3. Less Supply Chain Constraints for Wholesalers and Retailers
Once you receive the order of the best car tire inflators, you can directly sell them to wholesalers and retailers. Since you are not the one manufacturing the inflators, your business functions will remain streamlined.
Therefore, you can target the wholesalers who usually resell the product commercially. Also, retailers can be your potential clients who deal in the B2C market.
4. Different Types of Tire Inflators are Available
Having variety in the tire inflators is what pleases your customers. Businesses like car tire shops, automobile service centers, and auto parts will look for commercial tire inflators.
They use the products continuously for the whole working hours.
So they look for a more powerful and durable air pump.
On the other hand, some customers keep the tire inflators to fill up only their car tires. So they are looking for a rechargeable cordless digital air pump for cars.
So if you offer a variety of tire inflators, you can cater to more customers.
5. More Convenient Option
No doubt, the portable inflators have simplified the whole car tire filling process.
First, it saves time. A customer only has to turn on the pressure gauge and start filling up the tire.
Also, the portable tire inflators are easy to carry. There is no need to plug in anything in the car's cigarette slots.
Plus, the cordless mini car air pumps run on batteries. So it's a more convenient option for car owners and drivers. They will look for these inflators in the market and might recommend the product in their circle.
6. Price
While selling tire inflators, you can set the price as you want. So if you have just entered the market, you can offer giveaways as well as discounts.
Once your business becomes stable, you can raise the prices and add more variety in the same tire inflator category.
Choosing Best Avehicle Tire Inflators
You get the following benefits for choosing us as the car accessory partner.
Customized Solutions
We offer fully customized solutions for your car accessories business needs. You can customize the following:
OEM and ODM
Packaging
Color
Logo
Manual
Gauge
Cylinder
Power Supply
Battery Capacity
Quality and Consistency
At Best Avehicle, you will get high-quality products with consistency. Our designing and manufacturing teams run professional tests before finalizing your order.
We keep the material and technology consistent throughout the order.
This protocol is followed in car tire inflators and vacuum cleaners as well.
Certified Manufacturer
We follow international standards while manufacturing the car tire inflators. You can check our certifications here.
Warranty
You will get a 1-year warranty on all models of tire inflators. By claiming this warranty, your retailers and customers can avoid the repair cost.
So this factor also keeps you ahead of your competitors.
Conclusion
Selling tire inflators is a beneficial deal. You go for fully customized mini car air pumps or request only rebranding of the products.
We'll design and manufacture as per your request. After that, you can receive your order in the committed time and start selling to wholesalers and retailers.