Starting a car accessory business, especially tire inflators, is a big step. You have to gather insights about what people are looking for. Also, the demand for portable air pumps is on the rise.
So, if you plan to step into the tire inflator business, here are some steps that will help you sustain and be the market leader.
Steps to Start Car Tire Inflator Business
These steps will guide you to what factors are crucial while starting a tire inflator business. Moreover, you will know the details of the trending air pumps that the companies are looking to outsource.
That means your business has a big room to fulfill the B2C and B2B demands for tire inflators.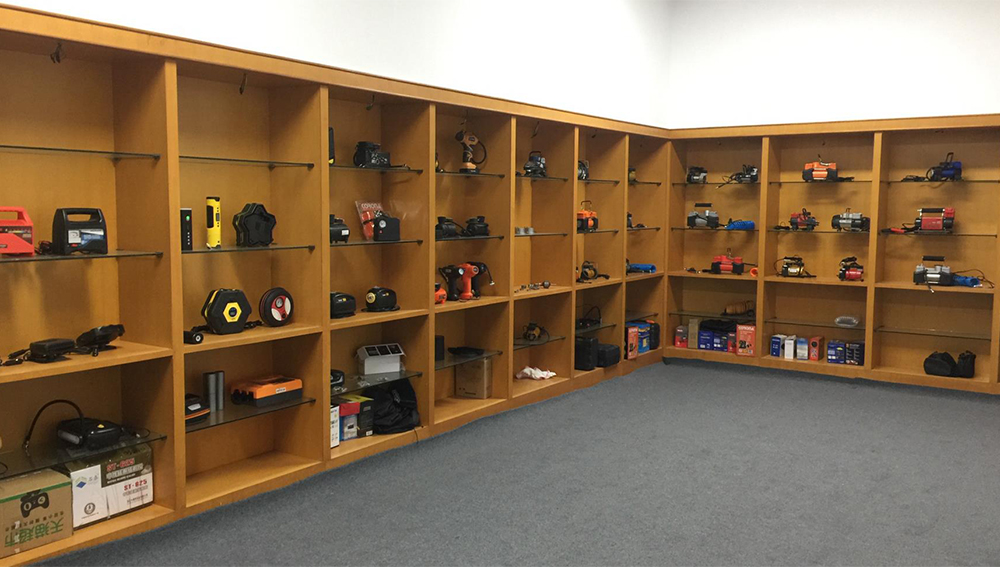 1. Research and Decide
First, do research. Every business needs to research before starting any venture. It enhances your scope when you go out or search online to collect data.
Also, you have to spend a good time researching to make a viable decision for your business.
These decisions include:
Online Business or Physical Shop
Wholesaler or Distributor
Now, if you don't know what's going on in the portable tire inflator market, every decision you will make for your business might bring nothing but loss.
Besides, constant loss for a business leads to bankruptcy. But if you thoroughly collect information about the
Market
Clients' Needs
Competitors
You can reach the pinnacle of your tire inflator business.
Online Business vs. Physical Shop
Since the digital era is upon us, selling car tire air pumps online is a wise decision. It's because, on an estimate, the U.S. retail e-commerce sales totaled $231.4 billion in the first quarter of 2022.
But that doesn't mean you overlook the importance of a physical shop.
A brick-and-mortar store is a physical representation of your tire inflator business. Your customers and companies who you are dealing with rely more on you than others just because you have opened a physical store.
Also, being physically present and dealing with the customers on hand creates trustworthiness. However, you have to invest more money to open a shop or take one on rent.
So, start your portable car air pump business online and gradually progress towards expansion.
Wholesaler vs. Distributor
When you run your own business, you can either wholesale the tire inflators or become a distributor. Either decision you make will only work if you have done some relevant research.
Therefore, you have to first gather information about what business approach is boosting. Only then will you be able to make the best out of your car accessory business.
2. Find a Reliable Supplier
Once you have decided how you are going to establish your business, it's time to opt for a reliable supplier.
There are a couple of things you should look at while looking for a good tire inflator supplier:
High Quality
Customization
OEM Service
Timely Delivery
Certified Labs
Conformance to Standards
When you work with Best Avehicle, you get all the above benefits. This Chinese portable tire inflator manufacturer has over 10 years of industry experience. Also, they have a knowledgeable and skillful team who can help your business grow.
Once you partner with this company, you can rest assured about the clients' requirements and product marketing.
3. Choose the Items
After choosing Best Avehicle as a partner, it's time to add products to your catalog.
The primary products of your business are portable tire inflators and air pumps. However, you can request product customization to fulfill every client's needs while placing orders.
Now, there are two types of car air pumps:
Wired Tire Inflators
Cordless Tire Inflators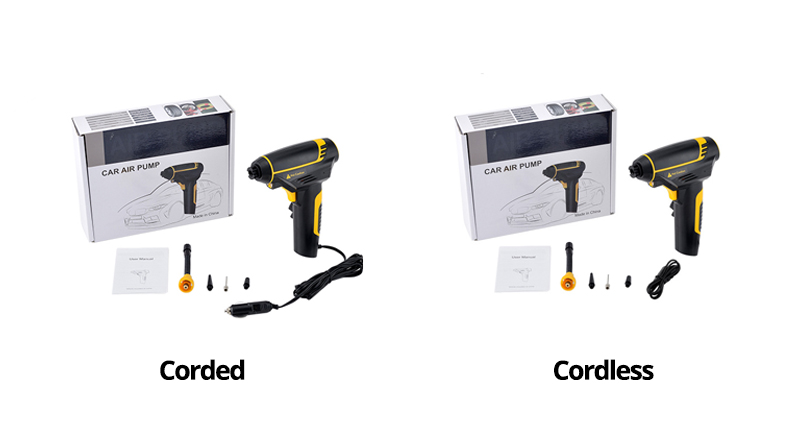 Wired Tire Inflators
This type has a cord that people can connect to their vehicles' cigarette lighter. Once connected properly, it can fill up the tires within seconds.
Moreover, the M3609 LCD Display Corded Digital Car Tire Inflator is an example of a wired air pump.
The wired air pumps no doubt quickly fill the tires. But it's a hectic job to connect, disconnect, and keep looking out for the cord during the process.
Also, the manufacturers are responsible for digitally upgrading the wired car tire inflators. These updates make the accessory more efficient.
Cordless Tire Inflators
These are modern car accessories and are in high demand. Since there's no cord to connect, users just have to turn on the inflator, set air pressure, and fill up the tires.
Besides, some models like the M3652 Cordless Tire Inflator Gun With Battery have an additional cord. If the portable inflator gun runs out of battery, customers will have an option to connect the cord to the car's cigarette lighter.
4. Know About the Local Laws and Regulations
Finding the right supplier leads to understanding the laws and regulations related to dropshipping, exporting, and distributing. So, you have to study the current import/export rules set by the government.
Besides, that's one factor you must deal with alone if you sell the tire inflators online. There are no such laws if you are running a physical store. You only have to request bulk orders and wholesale or distribute the products to the customers.
5. Hire Workforce
Running a business with a vision to become the market leader is not a one-man show. Instead, you have to build a team and hire employees to make your portable car inflator business a success.
Therefore, prepare eligibility criteria and hire people with the required skill set.
The team you develop today should be steadfast, just like the supplier you chose for your business.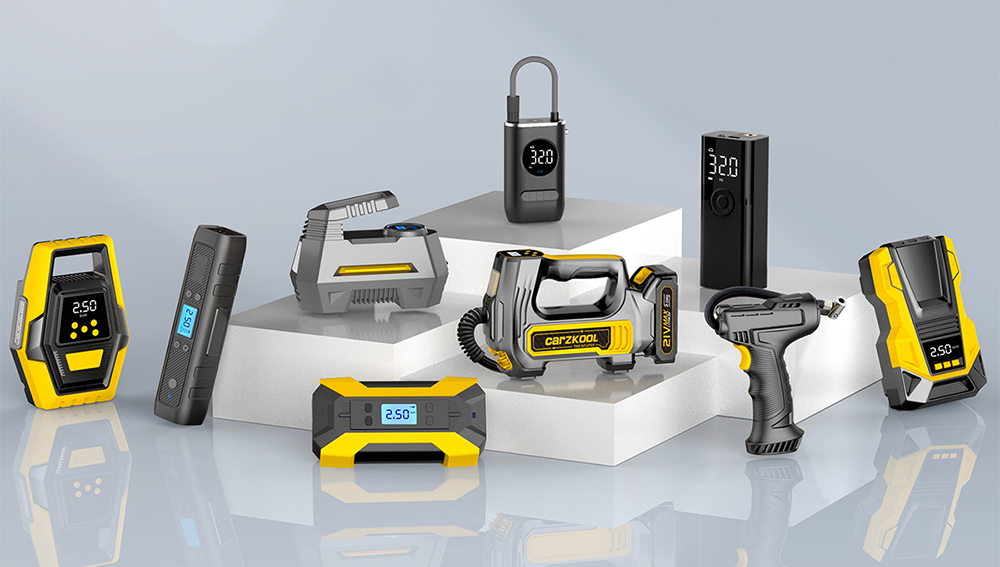 6. Utilize Tools and Software to Manage Inventory and Cash Flow
Whether doing business online or at a physical shop, you must learn and use different software. The purpose of these software is to manage inventory and cash flow.
There are numerous resources available. But you will have to purchase their premium version to utilize all the functions to smoothen your tire inflator business functions.
7. Advertise Your Business
Marketing your business is a continuous strategy. For example, if you have requested a big order of portable car air pumps, but you didn't advertise your business, your customers might never know that you are selling tire inflators.
However, the private label customization by Best Avehicle creates a brand awareness of your business. But since you have to capture more audience, try different marketing techniques to expand your business worldwide.
Conclusion
You might not know everything about running a tire inflator business. That's why you can contact the Best Avehicle OEM and sales team and learn everything today.