Finding a reliable manufacturer is important for running your business without any glitches. Are you a business owner looking to place a bulk order for car tire inflators?
In this article, we will see how finding a reliable manufacturer boosts your business. And also show you how to narrow down the best car tire inflator manufacturers in China.
How Finding A Reliable Car Tire Inflator Manufacturer Boosts Your Business
Car tire inflators are always high in demand to inflate tires, pools, and basketballs. Businesses with quality products hold a bigger share of the target market. Finding a reliable car tire inflator manufacturer will help your business by:
1. Managing Product Quality And Quantity
Manufacturers supply top-quality products for a steady business. They also manage the number of products or units that you need.
2. Taking Responsibility
Customer-friendly manufacturers take responsibility for any quality problem. They work to resolve it quickly, so there's no delay in re-stocking your warehouse.
3. Being Consistent With Their Service And Values
Consistency brings value as it builds your brand's image. Good service with eco-friendly values lead to greater customer satisfaction.
4. Maximizing Profits
Business operations remain steady when manufacturers offer the lowest cost possible for products. It helps cushion losses during unexpected situations.
5. Staying Compliant With Industry Standards
Reliable manufacturers provide products that are compatible with the industry. Customer recognition of your car tire inflators will increase business growth.
6. Offering The Best-Customized Models
All businesses cater to a target market. For customized models of inflators, manufacturers meet your customers' demands. They understand all they have to offer to your customers at a lower price point.
How to Narrow Down Car Tire Inflator Manufacturers In China
Here is how you can narrow down car tire inflator manufacturers in China:
Step 1: Decide The Type Of Manufacturer
Decide the type of manufacturer that aligns with your business requirements. It is easier to make a decision when you know the type of car tire inflators your business needs. Visit different websites to see who can meet your requirements.
Step 2: Set Your Budget
Establishing a budget is crucial for every business as it helps you know how much you can spend. Narrow down manufacturers that provide the greatest value for the lowest cost possible.
Step 3: Do Your Research
Research the track records of different manufacturers on the internet. You can also ask other people for their honest opinion. It will help you pin down consistent manufacturers.
8 Things To Consider While Looking For A Car Tire Inflator Manufacturer
Now you have a list of manufacturers that best fit your business. But how do you know which car tire inflator manufacturer is the most reliable one? Read on as we explore all the factors that will help you make the right decision.
1. Product Information
Review the product information while narrowing down manufacturers. This will help you decide what aligns with your customers' demands. You can assess the price of car tire inflators and the value they offer, before making your decision.
2. Customer Service
Always consider customer service for your business. Check if the response system of the manufacturer is quick and efficient. This way, you can avoid future hurdles and save a lot of time. Manufacturers should address queries timely to ease the mind of business owners.
3. Certifications
ISO certified companies such as Avehicle are trustworthy in their production of inflators. Companies that hold different certifications maintain high-quality standards. Such companies should be a priority while picking a manufacturer. These certifications help establish trust between you and your manufacturer.
4. Work Ethic
Alongside these factors, it is necessary to consider the work ethic of the company. Can they deal with faulty inflators and customer complaints about their products? Look for manufacturers that offer a quick fix with value for money.
5. Supplier Capacity
See the manufacturers' ability to meet your requirements. Can they supply the quantity you want? Do they have products with various specifications? Is their delivery time reasonable? These are some of the questions you should ask yourself while picking the right car tire manufacturer.
6. Supplier Flexibility
Always check the manufacturers' ability to respond to the different demands. Especially product delivery and modification. How quickly are they able to cope with different customized orders? Can they deliver the required number of products in a given amount of time?
7. Custom Solutions
Go for manufacturers that are best equipped in personalizing solutions. They will help your business stand out in the market with:
Packaging needs to be sturdy to avoid damages to the products inside. With custom packaging, you can market your products and increase sales.
Customers love innovative ideas! Use logos that are eye-catching and creative.
Manuals with elaborative instructions
They provide manuals that are easy to read and understand. Your customers should be able to operate their car tire inflators easily.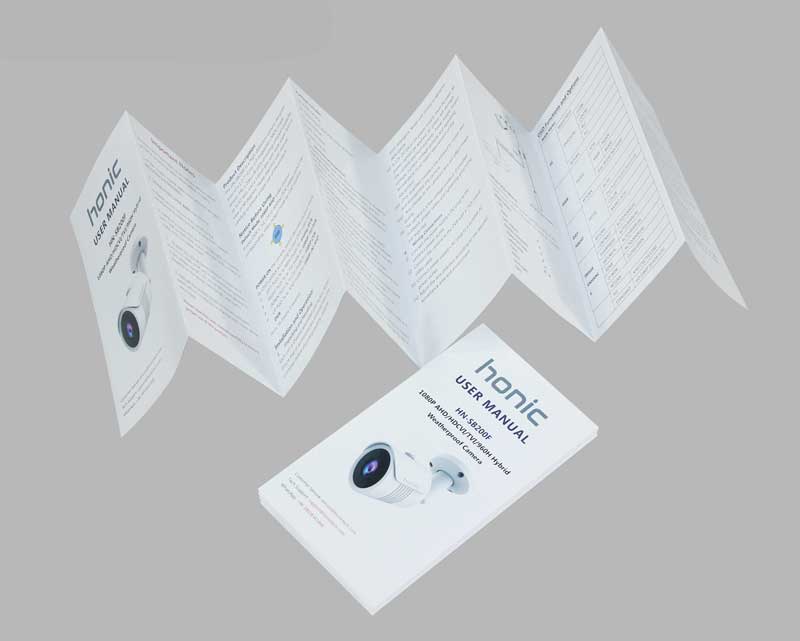 8.Quality
When you stay consistent with the product quality, you rise above your competitors. Manufacturers who can provide exceptional quality tire inflators are fundamental to your company's success. You can check out their samples for analyzing the quality.
Try Out Samples Of Car Tire Inflators Before Making Your Decision
Now that you have read about the process of choosing a car tire inflator manufacturer, it's time to decide. The final step is to order different samples. Use this practical approach to make your decision.
Most manufacturers offer samples of customized models to suit your business. You can easily determine the quality of products by using a sample first.
Upon checking the sample, you might find that it's not meeting the demands of your customers. When this is the case, you can always inform the company of the changes they need to make. Sampling beforehand can make sure that your customers receive the finest product.
Avehicle: The Most Reliable Car Tire Inflator Manufacturer in China
Avehicle has more than 10 years of experience in car tire inflators manufacturing. They also hold a reputable place in the market. Let's take a look at some features that make Avehicle the best one out there.
Variety of models: As a leading brand, they provide businesses with a variety of models to choose from.
3D sketches: You can also request a 3D sketch of your customized car tire inflator.
Customer service: With their excellent customer service, they make your convenience their top priority. In case of faulty car tire inflators, they are happy to replace instead of repair them.
Eco-friendly packaging: By offering eco-friendly custom packaging, Avehicles help with sales by attracting customers. Unique and innovative packaging is a great tool for brand promotion and recognition.
Immediate delivery: Avehicle offers immediate delivery of fifty pieces as a quick start. With the option of delivery to your door, they provide comfort to their customers.
Quality products: You can choose OEM tire inflators designed to accurately measure tire pressure. These inflators are efficient in quickly inflating tires.
Reliability: They inspect their products in three rounds, ensuring excellent quality. With their quality control, you don't have to worry about any customer complaints.
Conclusion
Avehicle is a one-stop solution for all your car tire inflator needs. Our advanced plants reduce costs and improve productivity, increasing your business profit margins. We offer business owners custom solutions, so they get exactly what they want.
With well-planned market strategies, we provide high-quality products. Completion and delivery of orders are timely. To know more about our operations, factories, and customer experiences, click here: https://bestavehicle.com/