OEM (Original Equipment Manufacturing) business refers to manufacturing products according to the client's needs. It includes major customization in product design and specification.
However, the seller can put its brand on the product after the manufacturing is done.
So if you are launching an OEM car accessories business, you should know everything about this model.
Also, we'll share what accessories can boost your business in today's market.
What Is The OEM Business Model?
As its name suggests, the original producer manufactures the products. You can get completely customized products for your business in OEM. Additionally, you can request customization like
Change Product Specification
Modify Product Design
Customize Product Manual
Many new startups and multinational brands opt for OEM solutions. It's because you don't have to worry about the production phase.
At Best Avehicle, you get OEM and ODM (Original Design Manufacturing) solutions.
In ODM, you get the finished product with just a logo of your company.
So both business types are suitable. However, it's important to know why the OEM model is preferable for your car accessories business.
Now let's discuss what accessories you should focus on while launching your car accessories OEM business.
Top Car Accessories For OEM Business
Some of the most demanded and sold car accessories include:
Car Vacuum Cleaners
Car Battery Charger and Jump Starter
Tire Inflators
Jumper cable
Car tool kit
Air freshener
Carpet spot remover
GPS navigation and camera
Pressure gauge
Phone holder
Car hooks
Puncture repair kit, etc.
Tire Inflators
Our tire inflators are available in different models. You can find corded as well as cordless inflators.
That's the first product you should consider for your OEM car accessories business.
The automobile industry is working on newer car models. Also, their aim is to make affordable vehicles so that people can buy cars without worrying too much about the budget.
These new cars are equipped with high-tech features. But the basic need, i.e., the tires of the cars, is the same.
That's why portable tire inflators are in high demand.
No doubt, the durability factor of the tires has been enhanced. But people are looking for easier options to fill up their car tires.
That's why our portable tire inflators are suitable for commercial and domestic use.
Besides, these inflators work well with the motorcycle and bicycle tires as well.
As for the tire inflator customization, read below.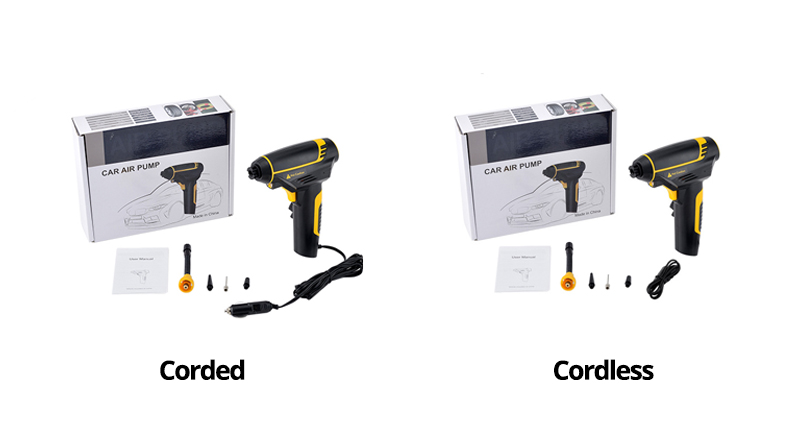 Customized Tire Inflators
At Best Avehicle, you can go for total product customization. You have to first gather the client's requirements and then contact our team of experts.
The customization can be done for the following settings:
Pressure gauge of the tire inflators (digital or analog)
Size of the gauge of the tire inflators
Diameter of the cylinder
Power cord (for corded tire inflators)
Battery capacity (for cordless tire inflators)
Brand's logo placement
Product's manual printing
Packaging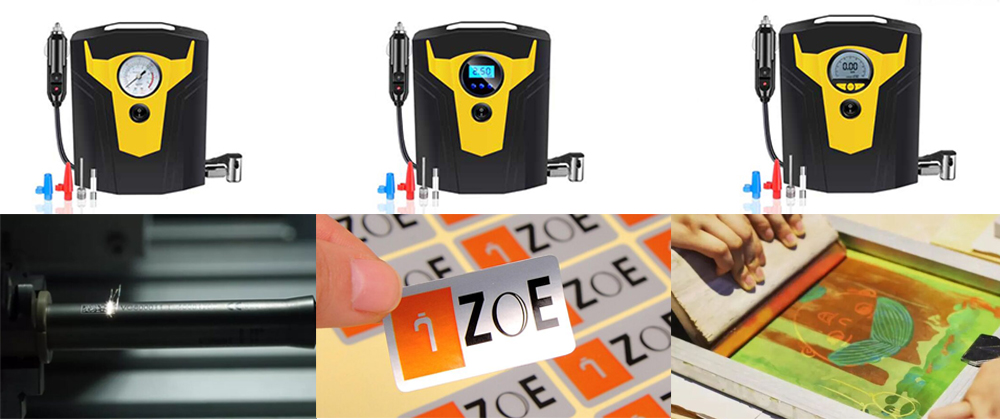 Car Vacuum Cleaners
The second accessory for your OEM business is car vacuum cleaners.
There is a high potential in businesses like car washing centers to buy vacuum cleaners from you.
They might request logo customization or even some changes in product design and specification.
That's why our team of experts is ready to take orders from you.
You can rest assured regarding the OEM manufacturing process.
We manufacture car vacuum cleaners using high-tech facilities. Each facility conforms to the standards devised by the car accessory industry.
So you can get the best vacuum cleaners for your OEM car accessory business. Moreover, you can rebrand the products with your company's brand name or symbol.
This rebranding helps you to create brand recognition. When the retailers sell the vacuum cleaners to the customers, it's your company who will get the most benefit out of business.
Moreover, the car washing services also opt for handy accessories to clean the car's interior.
So you can request customization in the product design and let us know about the new specifications.
Customized Car Vacuum Cleaners
The customization in the car vacuum cleaners refers to:
Configuration
Color
Mold
Power Cord
Battery
Also, you can contact our design experts here and get more solutions.
We can also provide free mock-ups so you can have a better idea of the final product.
Car Battery Charger And Jump Starter
People keep a car battery charger and jump starter with them, especially while heading on a long trip.
So that's another product for your OEM car accessories business.
You can target automobile service centers and auto parts stores while selling the car battery charger and jump starter.
Also, you can customize this useful product with your company logo on it.
Customized Battery Charger And Jump Starter
We offer complete modifications in the car battery charger and jump starter. However, you have to contact us before finalizing the order. We'll then share the estimated product delivery.
It's because customizing this electronic car accessory takes the most time.
That way, you can schedule your inventory and take orders from retailers accordingly.
Besides, you can request the following customizations:
Power settings include voltage, amperage, and battery capacity.
Jump starter cables.
Power regulator.
Color
Packaging
Product's manual printing
These 3 products are capable of boosting your OEM car accessories business. Also, you can place your brand's logo on the products and wholesale them.
Conclusion
Doing OEM business with customized products gives you brand exposure. Your business's reputation increases because of the best OEM products by Best Avehicles.
Also, you can earn the trust of multiple other businesses and customers in the B2B and B2C marketplace.