Do you know that the car vacuum cleaner's market size might reach USD 16.01 billion by 2028? It's because more car owners are buying this car accessory for its ease of use and budget-friendliness. But many people don't use this product efficiently.
The Small Commercial Car Vacuum Cleaner by Best Avehicle is also a successful name in the car accessory market. It's handheld and excellently performs commercially and for personal car cleaning purposes.
This article has four tips for making the perfect use of the Small Commercial Car Vacuum Cleaner. But before moving on to the car cleaning tips, let's quickly learn what this vacuum cleaner is and its specifications.
It's a handheld vacuum cleaner that works on two 2,000 mah batteries. It also comes with three detachable nozzles for different cleanings. You can easily replace a nozzle to switch from one vacuuming method to another.
The Small Commercial Car Vacuum Cleaner offers 4,500 Pa suction power which is better than other cordless car vacuum cleaners. You can find this car cleaning accessory in two models: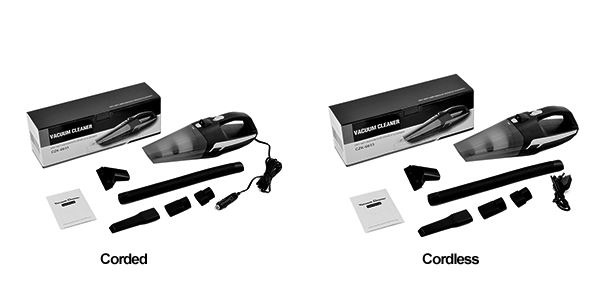 The corded Small Commercial Car Vacuum Cleaner directly connects to the car cigarette lighter and receives 12 V. The device also gets 100 W power because it doesn't run on batteries and gives a continuous cleaning unless the car's battery stops working.
According to customers, the minor drawback is this device's 4.5 m long cord. You can undoubtedly take your time and clean your car using this corded vacuum cleaner. But since it's mostly used in commercial zones, workers feel the cord is annoying.
On the other hand, the cordless Small Commercial Car Vacuum Cleaner runs on two 2,000 mah batteries. That input voltage is reduced to 8.4 V and 60 W power. The cordless version also has a battery discharge time of over 18 minutes.
Despite low input voltage, there is no difference in the suction power. That's why people are inclined more towards the cordless Small Commercial Car Vacuum Cleaner for commercial and personal car cleaning purposes.
Let's discuss how you can make the best of this handheld commercial vacuum cleaner for cars.
Small Commercial Car Vacuum Cleaner Pro Tips
If you want to add value to your car accessory products, give something extra to your customers. The following effective tips for Small Commercial Car Vacuum Cleaner are an example of enhancing the product's value.
Always Keep Vacuum Cleaner in Your Car
Like tire inflators, car vacuum cleaners have become a necessary part of your car toolkit. Therefore, you must always keep the Small Commercial Car Vacuum Cleaner for unexpected moments.
For example, you never know when you will get a call from your beloved ones to pick them up from the airport. Sometimes, your manager might ask you to drop them home. But you are not ready because the leftovers on the car seat and the dirt on the floor might embarrass you in front of your passengers.
In these situations, you don't have time to visit an automobile service center to clean your car's interior. That's why having a handheld vacuum cleaner in your car is a must.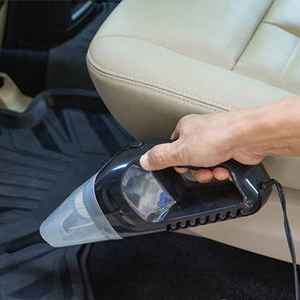 Pick Valuables Before Vacuuming
Always pick up the valuables from your car before turning on the Small Commercial Car Vacuum Cleaner. Why?
Things such as your wallet, keychain, and cash are vulnerable if exposed to a vacuuming device. Although the vacuum cleaner's nozzle size is smaller than the traditional vacuum machine, it tries to suck everything placed on the surface. The vacuum device might also get damaged if sharp objects get stuck in the nozzle.
Therefore, pick up your valuables before cleaning your car's interior with a handheld vacuum device. You might have to search every nook and cranny of your car's interior. You never know if a long-lost item is lying under the seat or behind the seat belt cover.
Besides, you can contact Best Vehicle if your vacuum cleaner stops performing. Their experts will guide you and might offer you a replacement.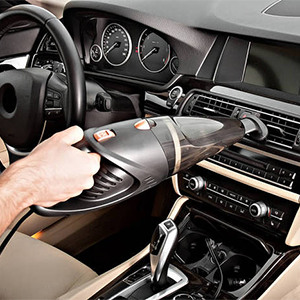 Observe Crevices
You must observe the crevices if you regularly clean your car from the inside. These are the spots where food leftovers and other debris usually build up. Unfortunately, you can only see it from a specific angle because it's almost the joint between the seats.
The building of leftovers is not good news because if things go unnoticed for a long time, your car will start having the foul odor of decaying organic matter. That's the smell of expired food.
But worry no more because the Small Commercial Car Vacuum Cleaner can easily suck out dirt from hard-to-reach areas. In addition, the different attachments allow this handheld accessory to go into narrow spaces and leave no debris particles.
The product manual has all the information regarding the detachable components of the vacuum cleaner. Therefore, you can easily find out which component is best for which purpose.
Clean Pet Fur
Keeping pets is cute until they start shedding their skin hair. The hairs stick to the seat covers and remain there for a long time. No doubt, these hairs affect your car's interior aesthetics. But there's a bigger problem.
Animal fur contains different diseases which affect human health. For example, a common lung disease known as Groomers Lung occurs when dander and pet hair enter a person's lung. Pet hair is also dangerous for kids and senior citizens.
So if you want to be in a win-win situation, get the Small Commercial Car Vacuum Cleaner and regularly clean your car's upholstery. That way, no pet hair will remain, and as a result, no health hazards for kids and old gentlemen.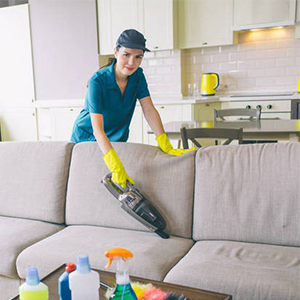 Post-Vacuuming Tips
After completely vacuuming your car's interior, follow these additional touch-up tips:
Wipe and polish: Use a cotton fabric and slightly dip it in the car upholstery cleaner to make the seat covers shiny.
Aroma: Place a car aroma diffuser in your car that will dominate the polish odor and give you and the passengers a fresh vibe.
Key Takeaways
The Small Commercial Car Vacuum Cleaner is a successful car accessory for commercial and personal car cleaning. You can also customize the technical or brand specifications by contacting the Best Avehicle team.
So equip yourself with the best handheld vacuum cleaners and keep your car clean and fresh.